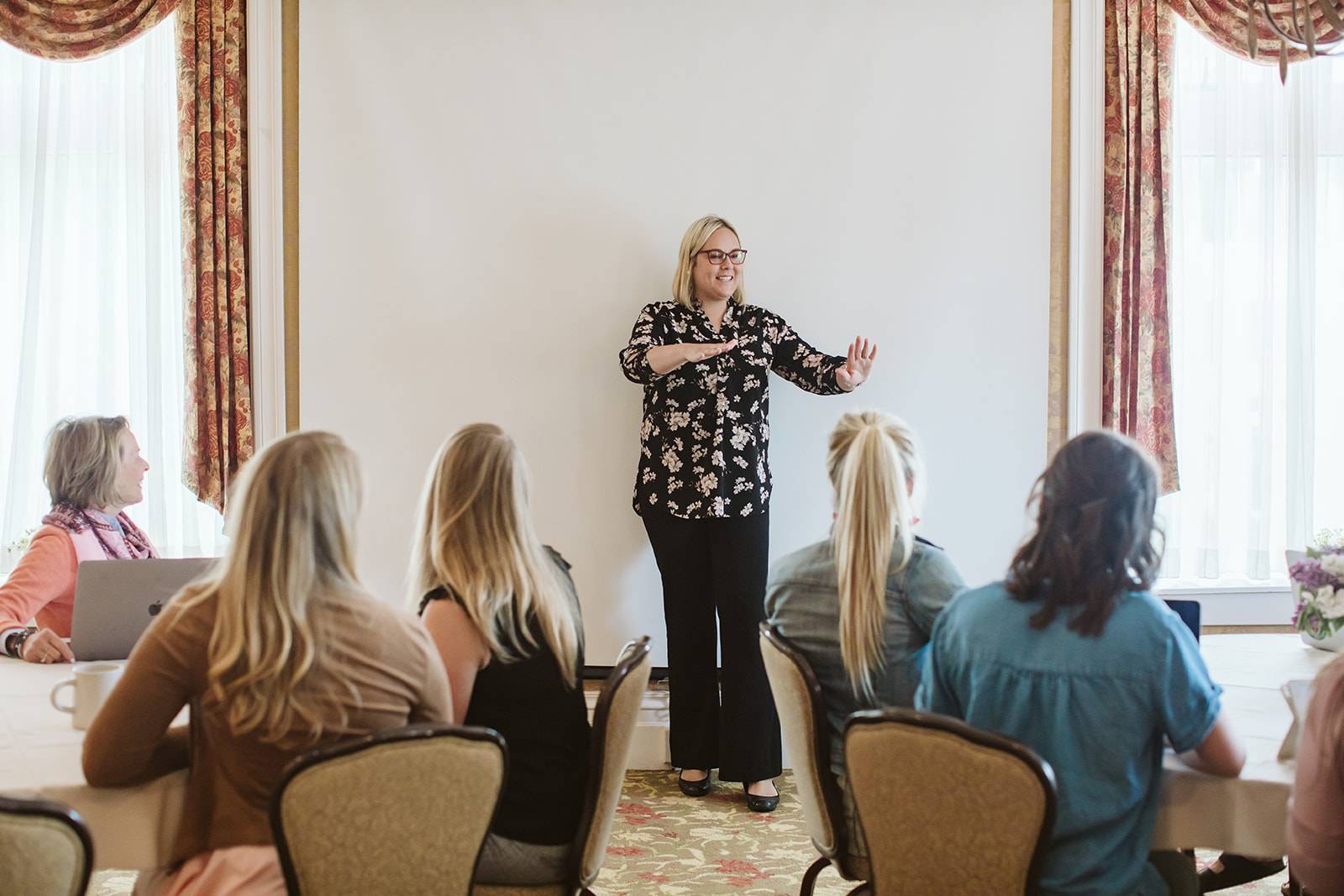 Book Sommer to Speak
Sommer has a background in education. Teaching, training, and speaking come naturally to her. Sommer is your gal if you're looking for a passionate, funny, and relatable trainer or speaker-related to social media marketing or women in business. She is your gal. Since 2009, Sommer has led panel discussions, keynotes, social media boot camps and offered workshops for small business owners, bloggers, entrepreneurs, large corporations, colleges, nonprofits, Chamber of Commerce's, Women in Business groups, and more.
Whether your event is online, in-person, for a group of five or five thousand, Sommer can customize something just for you.
Public Speaking Experience
Encore Financial Group, Digital Media Strategy, – 2020
Charlevoix Leadership Little Traverse, Online Reputation Management Training – 2020
818 Conference Content Marketing Training and Opening Keynote – 2019
BizChix Podcast, Expert Guest on Google My Business-2019
Petoskey Regional Chamber of Commerce, Connecting Women in Business Keynote – 2019
Petoskey Regional Chamber of Commerce, Social Media Seminar 2019
Harbor Inc., Media Training – 2019
BizChix Podcast Guest – 2018
Charlevoix Leadership Little Traverse, Online Reputation Management Training – 2018
North Central Michigan College, Business Instructor/Trainer – 2018
National Women, Infants, and Children (WIC) Conference, Social Media Speaker – 2018
Presentation & Training Topics
Social Media Boot Camp
Social Media for Non-Profits
"I attended Sommer's Pinot and Pinterest this evening, and it was great! As she filled our minds with some beneficial information, I had a moment where it all just clicked. I look forward to attending other events she will have to help build my social/professional path."
-Beth Flynn, Realtor
"Sommer is awesome to work with! She is straight to the point AND fun! You can tell Sommer cares about helping your business grow, and she creates a simple step-by-step plan to help guide you to success. Take one of her great classes or learn more about what Sommer offers. You won't be disappointed!"
-Nicole Doud, Retail Store Owner
Ready to get started?
Contact us today to start the conversation. We'd love to hear more about your business and needs for social media marketing and how we might be able to help you grow.
Get in touch