Our Services
If you're looking to extend your internal marketing and sales team with paid and organic social media services, a boutique social media marketing agency can be a great solution. If you're spinning your wheels, feeling frustrated, and ready to level up your online marketing, choosing a partner to take your vision and goals to the next level is often the best answer. Having specialists understand the trends, channels, best practices, and analytics is a long-term investment.
Social Media Management & Strategy
Social media management includes working with your other marketing channels and initiatives for a cohesive brand message. We create unique on-trend content, publish at the best times, engage with your community, and deliver quarterly performance reports. We use the data to make strategy adjustments for the highest return on investment.
We live in an online world, and how people discover, evaluate, and trust local businesses has changed for good. Keep it Real Social analyzes your local SEO performance, optimizes your Google My Business listing, and ensures your business is discovered online with only the most accurate information. We submit local business data in real time to the most authoritative online directories. Greater online visibility translates to more business through the door. 
Content Creation
Our content specialists create several content types: blog posts, social media content, sales collateral, website content, and email marketing content. We create narratives in your company's tone and voice to grow your audience online, engage your prospects and nurture leads.
Graphic Design
We can help develop the visual identity for your business, including creative logos and identity systems, business cards, brochures, newsletters, direct mail pieces, trade show displays, packaging and more.  We can create the collateral needed for a digital, print, or hybrid advertising and marketing campaign.
Web Design & Development
Self-hosted WordPress is our jam. From concept to code, we help build a website that is SEO friendly, mobile responsive and turns your brand into a visual story.
We can help you create and implement a brand strategy and identity that will help you connect with your ideal customers, and stand out amongst your competition. We offer everything from basic to comprehensive brand design packages, tailored to meet your needs.
Training, Speaking & Teaching
Keep It Real Social Founder, Sommer,  has a background in education and teaching, training, and speaking come naturally to her. If you're looking for a passionate, funny, and relatable trainer or speaker-related to social media marketing or women in business, Sommer is your gal. She is available for hire to speak at your next event, or create a custom presentation or training for your team. She offers keynotes, social media training, multiple-day training, breakout sessions, and customized corporate training.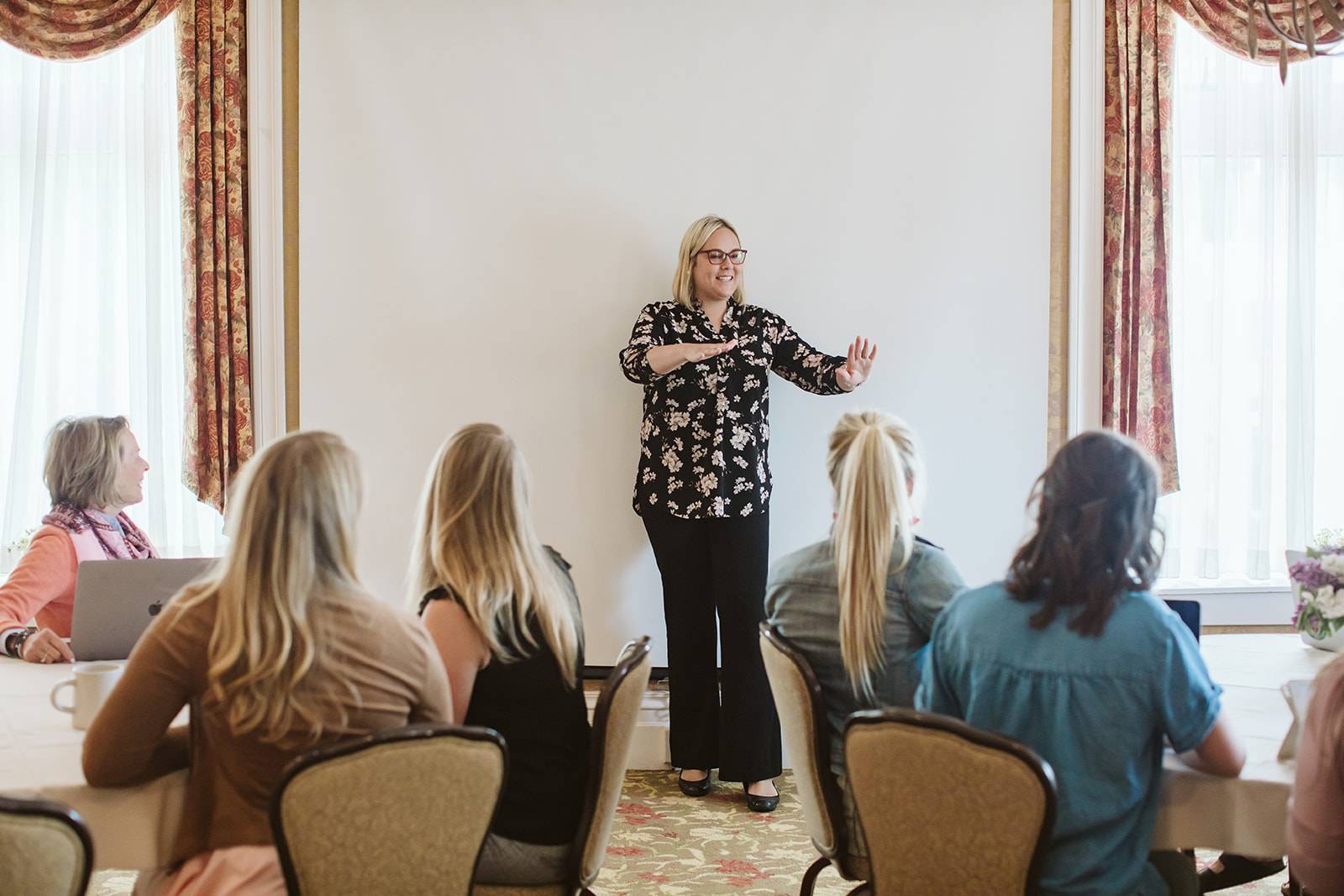 Ready to get started?
Contact us today to start the conversation. We'd love to hear more about your business and needs for social media marketing and how we might be able to help you grow.
Get in touch