THE REAL DEAL.
We bring clarity and focus to your business. We provide actionable tactics for social media ROI by combining the best tools, our social media expertise, and business experience.
Digital Media Audit
You will be provided an in-depth review and evaluation of your digital and social presence and past performance online. We plug into the data to analyze key metrics and report on what you can do to improve and where you should focus your time, money, and energy.
Implementation
Keep it Real Social is here to train you on how to implement your new roadmap; We're not social media managers; we are implementers and team players! We believe in working in tandem with your team to make social media magic happen. Your success is our success. After we create your plan, we're happy to join your team and implement the strategy.
Workshops & Seminars
Sommer Poquette, a past teacher, before trading in her chalkboard for a laptop, has a gift for speaking, and teaching you about social media mediums, tools, best practices, and more. If you're looking for a seminar, workshop, corporate training, one-on-one education, or a keynote, Sommer is your gal. With years of experience, there's no crowd too small or too large.
Social Media POWER Hour
Do you need some guidance on where to start with social media marketing? Maybe you need someone who has the experience to ask you the right questions, give expert advice, and feedback. If you're just getting started or you're not even sure where to start, let's begin with a social media power hour. We can help get you on the right track!
VIP DAY
If you want to fast track your business, a VIP Day in historic Petoskey, Michigan, with Sommer Poquette is what you need. Sommer will pull out the red carpet for you and spend an intensive day working on social media marketing for your business. You'll not only get months of work done in one day, but you'll enjoy beautiful Petoskey, Michigan, and get some well-deserved pampering. We'll take care of the details; you take care of your airfare.
Our small yet incredible team
Dedicated partners working to deliver only the best for our clients.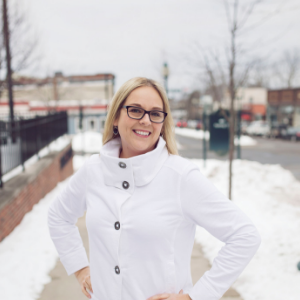 Sommer Poquette
CEO & Consultant
Since 2007 Sommer has been helping local, regional, and national businesses build and grow their brands online to reach their target market. Besides leading her team and running a business, digital media strategy, optimization, implementation, and education is what she does best.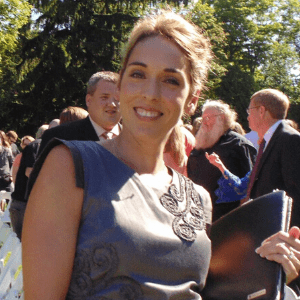 Haley Rummer
Executive Assistant
Haley is Sommer's right-hand gal. From administrative work to project management, she does it all. She is a pro at multi-tasking and extremely proficient. She gets the job done and keeps the business running smoothly. Haley is a certified content marketer and social and community manager.
Justin Abramowitz
SEO GURU
Justin has over 12 years of SEO experience working with a wide range of companies both large and small. His expertise is focusing on local businesses, helping companies increase their visibility, surpass their competition and generate leads.
What Our Clients Have to Say
I love working with Sommer. She's professional, knowledgeable, upbeat, and a real asset on our team.
Jennifer Shorter
Grandpa Shorter's Gifts
Sommer has provided enormous social media support as a contractor for Shaklee. Her social media expertise shows in her ability to multitask across projects, provide education and guidance, and to be available to manage issues that may arise on short notice. She's an invaluable social media resource.
Kathleen Clark
Director of Communications & Policy, Interim Chief of Staff at City of New York | Mayor's Office of the CTO
"Working with Sommer was the best decision for my company. She was very easy to work with and detail-oriented. Sommer finished my social media audit very quickly and presented me with an amazing binder full of valuable information for my business. Sommer is professional, caring and straight to the point. I highly recommend hiring Keep It Real Social! "
Nicole Doud
Little Luxuries of Mackinac Island
We're Here to Help You
Do you spend hours on social media marketing, but don't feel like you're getting anything in return? Do you want to quit, but everyone says you need to be on social media to have a business? Don't Quit. THRIVE. NOW is the time to LEVERAGE social media for YOUR business. Optimization and Strategy is KEY. Your online presence matters to us. Keep it Real Social combines the best tools, our social media expertise, and business experience to help your business.
I'm Ready to Get Started