At Keep it Real Social we proudly offer professional Ann Arbor social media marketing services to our clients, because we know just how important this tool can be for businesses in their quest to enjoy greater success. The online landscape for businesses has changed dramatically over the years, and now it's vital for businesses to have a comprehensive social media marketing strategy in place. With the right-fitting social media marketing campaign, local Ann Arbor businesses can more easily connect with customers in order to fulfill specific goals- whether they relate to promoting additional products and services, garnering greater customer loyalty, or simply improving the overall reputation of the business.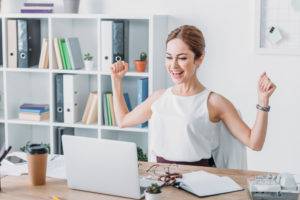 At Keep it Real Social we will discuss the specific goals you have for your business so as to formulate the most effective Ann Arbor social media marketing campaign possible. Within our website, https://keepitrealsocial.com we've included some of the key elements found in delivering an effective social media marketing campaign, so feel free to browse through our website in order to learn more about this vital business tool.
Whether it's Facebook, Twitter, Google+, LinkedIn, or another social media website, we at Keep it Real Social can be counted on to ensure that the right social media websites are selected so as to ensure that you have the best chances of reaching your specific business goals. So be sure to learn more today about the power of social media marketing for your local business, and also feel free to give us a call for a free consultation. We can be reached by phone at 231-753-6157 or by filling out the simple contact form found on our website.