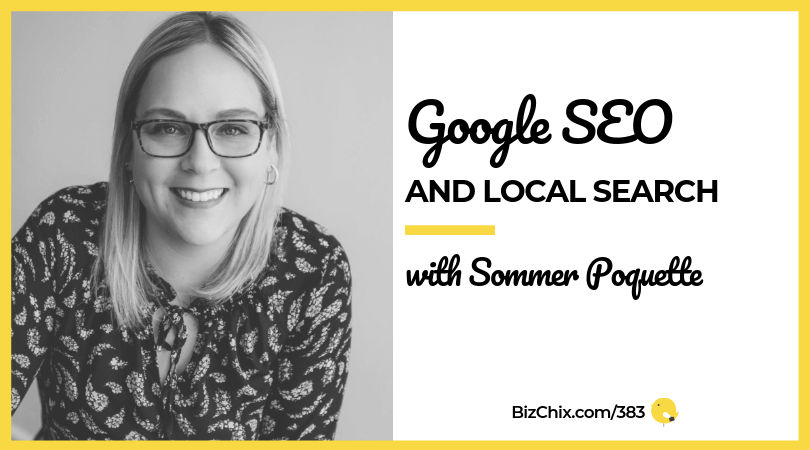 Google SEO and local search. This is a topic I'm passionate about. When Natalie Eckdahl asked for me to join her as an expert on Google SEO and local search for her BizChix podcast, I said, "Sign me up!" I've listened to every episode of the BizChix podcast, I'm an active member in the free BizChix Facebook group, I love her new book on money mindset, I was a paid member of her GrowthChix mastermind, and I'm attending her BizChix Live event in November.
Obsessed? No. I'm passionate. Natalie and her programs have helped to take me from an employee to a new business owner, to a six-figure business owner. I'm not kidding you. If you're looking for an outstanding business coach, Natalie is your gal. She's nice but don't be fooled, there's no fluff. She truly means business and by business, I mean PROFITABLE business. If you're interested in joining any of her programs or having a strategy session with her don't hesitate. It will be a wise investment for your business. Just tell her I sent you!
Okay, enough about my love for the BizChix community and Natalie Eckdah, let's chat Google SEO and local search or rather, I invite you to listen in as I share what Google My Business is, why you need to claim and verify your business profile, and then how to optimize your Google My Business profile. This is a FREE marketing tool that is very under-utilized. Listen in, I promise it will be worth your time.