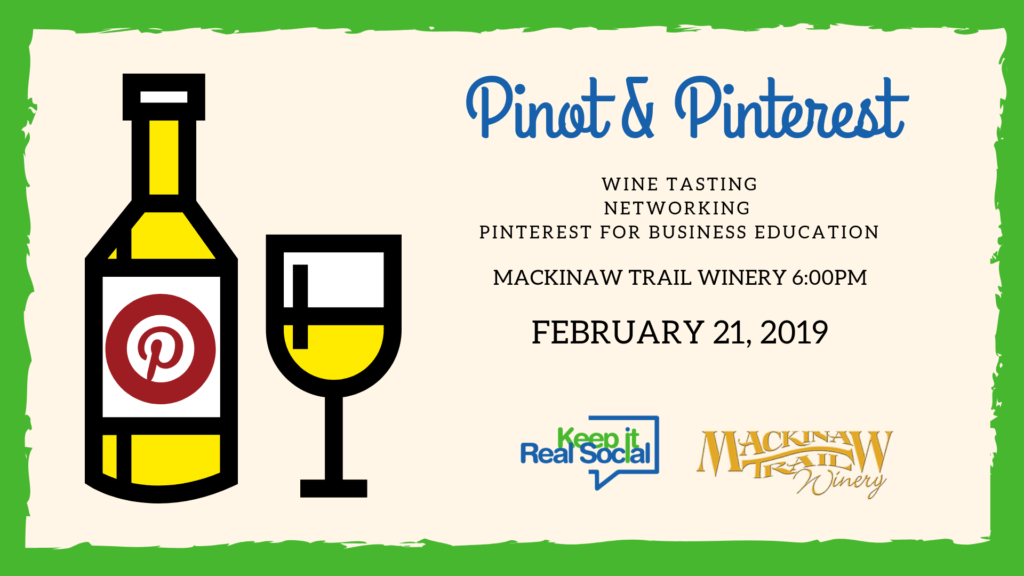 Sip on this: There are 125 million U.S. users on Pinterest and 81% of them are women. The median age is 40 and 40% of the users make 100K or more. Pinterest is its own search engine and only growing. Businesses can increase their SEO, traffic, and sales. Sommer Poquette with Keep it Real Social is ready to help you leverage this platform for your business.
Join us for an evening of Pinot and Pinterest and learn more about Pinot but also about how your business, brand, or organization and utilize Pinterest for growth in 2019. There's limited seating. Be one of the first 10 people to register and you'll be entered to win a $20 Mackinaw Trail Winery Gift Certificate.
Where:  Mackinaw Trail Winery
When:  February 21, 2019 from 6pm-7:30pm
Cost:  $25
What's included:
One flight of different Mackinaw Trail Pinot's or one glass of wine.
30 minutes of networking, wine tasting and learning some interesting Pinot facts and exactly why Mackinaw Trail Winery does not use corks.
One hour of training for businesses who are using Pinterest or want to better use Pinterest for growth. In one hour, we will cover:
o   Is Pinterest the Right Platform for Your Brand?
o   Why Use Pinterest to Build Engagement Around Your Brand
o   Why and How to Build Relationships on Pinterest
o   Drive Pinterest Engagement with These Strategies
o   The Components of a Perfect Pin
o   Ways to Improve Your Pinterest Boards for Maximum Engagement
o   How to Use Pinterest Group Boards to Drive Traffic
o   Access Pinterest Analytics for Growth
o   Are You Pinning at the Most Effective Times?
BONUS:  Attendees will be provided with an eBook after the course and materials to help create a Pinterest plan that plan into action. PLUS, receive bulk discounts on Mackinaw Trail Wine for up to 20%!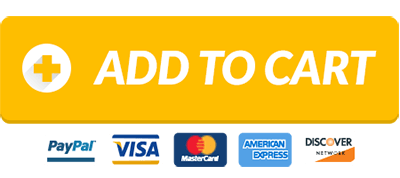 FAQ:
Is there WIFI? It's spotty! If you have a Hotspot and choose to bring your computer, that would work best. Using 4G service from your phone or tablet would work as well. If you don't have a device or service, that's okay too! You'll learn a TON and you'll receive all the information in your inbox the very next day.
Do I have to already have a Pinterest account? No. It's recommended you set one up before attending but it's not required.
Do I need to be a business? The class is geared for businesses or bloggers. If you want to increase your brand engagement, drive traffic to your website and grow, then the class is for you. If you're not sure if Pinterest is right for your business, come and learn more.
This class is not affiliate with Pinterest or endorsed by Pinterest.