Chef Sarah
Chef Sarah of Petoskey, MI, is your private chef for vacations, cocktail parties, retreats, and events. Hire Chef Sarah for quality, wholesome, restaurant-quality meals tailored to your tastes and preferences. From chef-tasting dinners paired with Northern Michigan beers and wines to stocking your fridge and pantry with prepared meals, Chef Sarah is your gal. Chef prepared healthy home-cooked family meals are available for pick up 7 days a week when ordering 24 hours in advance. No more fretting over what's for dinner, grocery shopping, or that sink full of dishes. Chef Sarah's services are excellent for new parents, working parents, or busy adults wanting to help maintain a healthy and balanced diet.
CHALLENGE
In November of 2020, Chef Sarah was ready to grow her cheffing and catering business. She had a successful deli in Downtown Petoskey and wanted to expand her business. The market was hyper-local, and the clientele was a niche market. The services offered included ready-made meals, diet and lifestyle meals, and private catering for events within a small radius of Northern Michigan. 
SOLUTION
Keep it Real Social developed a new brand, logo, and website for Chef Sarah. We optimized the website to market her new services to a local audience and niche market. Our strategy was to focus on local SEO efforts, Instagram marketing, and cross-marketing efforts through her successful Parkside Deli Facebook page, which we also manage. Keep it Real Social creates social media content, updates and posts to Google My Business, takes photographs of the catered food and ready-made meals, updates and maintains the website we developed, and assists with print media as needed.
Beyond social media management, we developed an approach to increase brand awareness on social media and incorporate local search engine optimization.
RESULTS
In less than one year, Chef Sarah has hired an assistant for her expanding business, thanks to our efforts.

University of Michigan athletics have hired Chef Sarah for two private events in Northern Michigan.

From November 2020 to August 2021, there have been close to 200 contact request forms filled out for catering and private cheffing services. This does not include phone calls, emails, and text messages!

Website traffic from November 2020 thru August 2021 reached the local market we targeted: Petoskey, Harbor Springs, Charlevoix, and Boyne City. Visitors from Ann Arbor, Royal Oak, Detroit, and Grand Rapids were also part of our geographical target and were listed on the top 10 for traffic locations. 

After creating a Google My Business listing, the local SEO traffic organically grew, with 32.2% of website traffic coming from the organic search results and local SEO efforts. 

Chef Sarah appeared in local searches from March 2021-August 2021 5,194 times, with her Google My Business profile being viewed 2,506 times. This resulted in direct website traffic, direction requests, and phone calls.

Social media marketing from November 2020 thru August 2021 was responsible for 25.3% of website traffic. 

Our Instagram strategy grew the profile numbers from zero to close to 400 in ten months, with a monthly average profile reach of 3.3K and growing. In July, for example, there were 42 new followers. Instagram, most importantly, reaches the target demographic and local market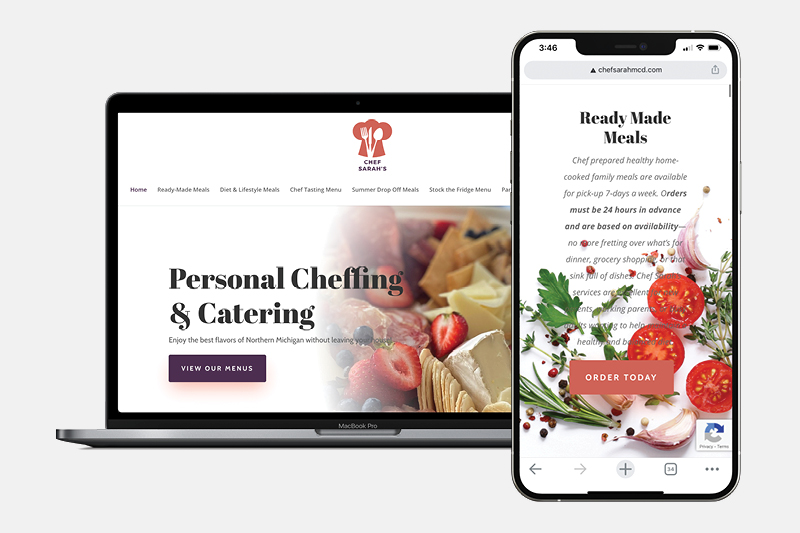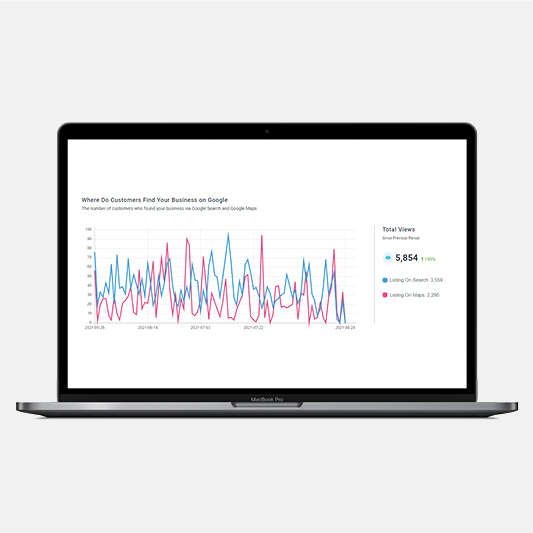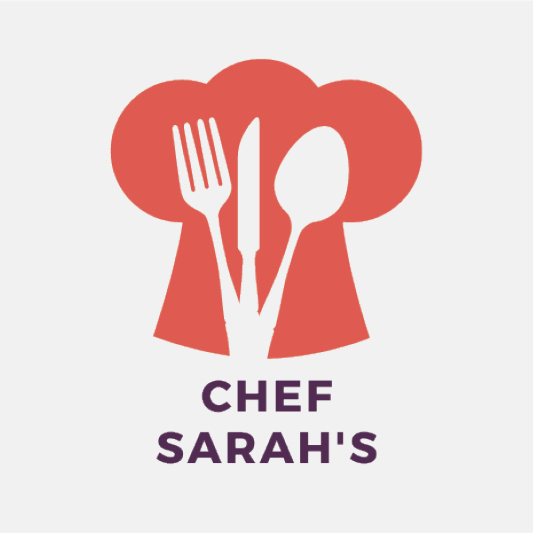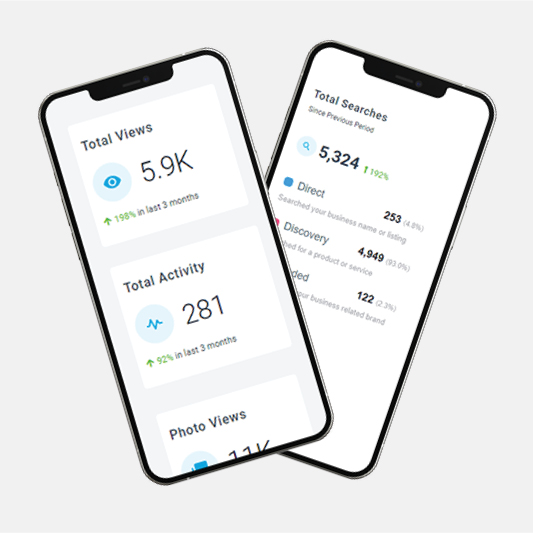 Ready to get started?
Contact us today to start the conversation. We'd love to hear more about your business and needs for social media marketing and how we might be able to help you grow.
Get in touch