Downtown Petoskey – City of Petoskey's Downtown Management Board
Activities of the downtown organization include special events, marketing, beautification and maintenance efforts, and economic development projects. This board also oversees the Downtown Parking Fund and the Parking Management System through its Executive Parking Committee. Volunteer committees that report to the DMB are the Downtown Marketing Committee, the Downtown Design Committee, and the Downtown Events Committee.
CHALLENGE
Our client shifted their offline marketing budget in 2019-2020 to be used for online marketing. The budget had to include social media growth and reach, increasing email subscribers, and teaching and optimizing the Downtown Promotions Coordinator to best utilize online marketing initiatives.
SOLUTION
Keep it Real Social conducted a social media audit and developed a strategy for growing Downtown Petoskey's online presence. For 12 months, the Downtown Promotions Coordinator had monthly one-on-one training on social media marketing, email marketing, blogging, Google My Business, social media metrics, and video marketing. 
RESULTS
Improved website SEO from an initial c+ rating to a b+ rating. 

Revised content on the website for search engine optimization.

Increased Facebook fans organically by 2,353.

Organically grew Instagram following by 2,645.

Pinterest audience reach went from less than 100 to 11.89K a month, on average.

Increased email subscribers by 1,068.

Facebook, Instagram, and Pinterest became the top sources of traffic referral. 

We developed a monthly social media metrics tracking form for the Downtown Promotions Coordinator to report and measure success.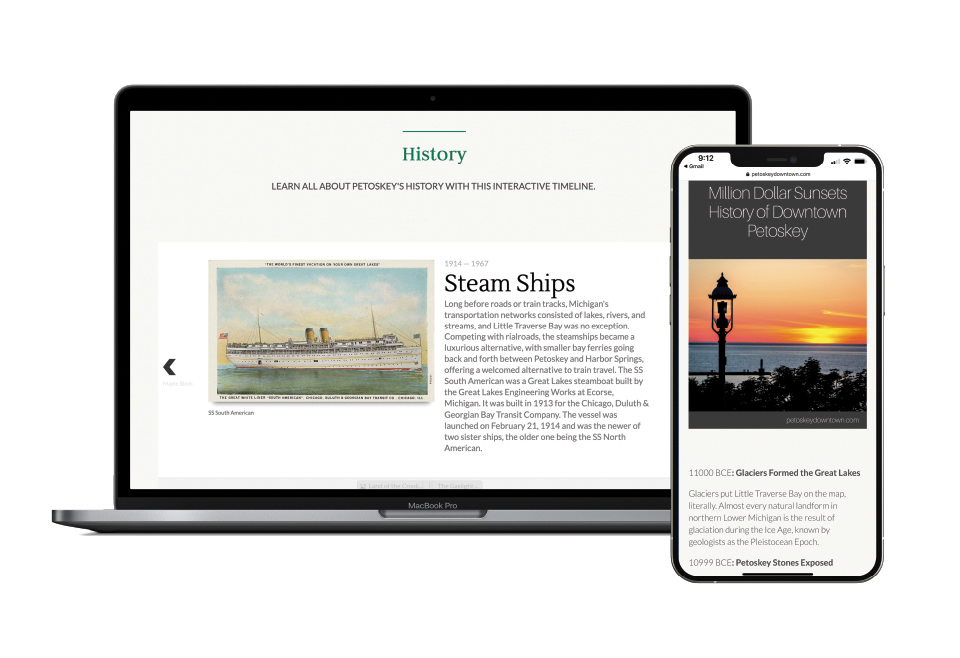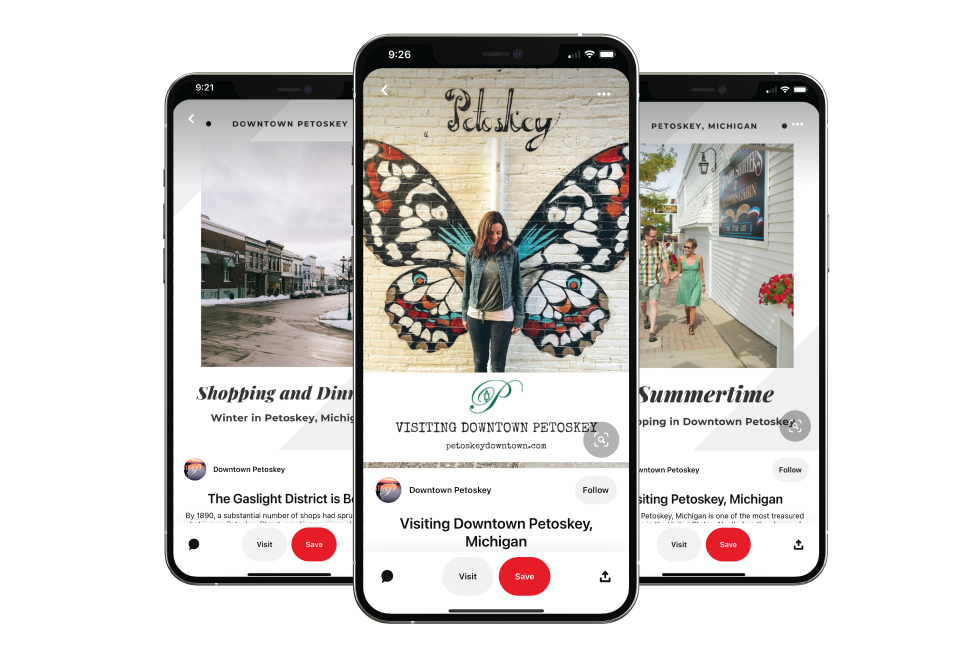 "We have been working with Sommer for about six months now, and she has grown our social media and online presence exponentially. She is constantly working behind the scenes to make sure our messaging and content are consistent."
Ready to get started?
Contact us today to start the conversation. We'd love to hear more about your business and needs for social media marketing and how we might be able to help you grow.
Get in touch