McLaren Northern Michigan Foundation
A supporting organization of McLaren Northern Michigan – both are 501(c)(3) nonprofit organizations committed to providing quality health care in Northern Michigan.
CHALLENGE
Our client had a big goal, to fundraise millions of dollars for the "Building the Future of Health Care" campaign. A campaign to raise public awareness for the expansions and renovation project would generate more than 170,000 square feet of additional space for McLaren Northern Michigan, a hospital that serves 22 counties and a population of more than 430,000 residents.
SOLUTION
Keep it Real Social developed a social media strategy to increase campaign awareness organically while working with offline marketing efforts. The plan was to use storytelling, testimonials, examples, and historical facts to help grow the social media channels. The offline efforts included community events, billboards, radio ads, television interviews, ribbon cuttings, event fundraisers/auctions, and mailed newsletters.
RESULTS
In May of 2018, the client had 487 Facebook likes, a minimal local social media footprint. Organically we grew this to more than 5,000 Facebook fans for local campaign awareness. The reach on average was 3,000 a month, but after consistent posting and community engagement on Facebook, the reach exceeded 364.6K. 

A social media share from a longtime donor and supporter resulted in a significant undisclosed donation.

The campaign did not have a Google My Business presence in 2018. As of October 2020, the client appeared in over 2.1K searches a month for nonprofits and had 100+ website visits monthly and 30+ calls.

The campaign in total raised more than $37 million.

Two contract extensions were awarded because of deliverability and success metrics.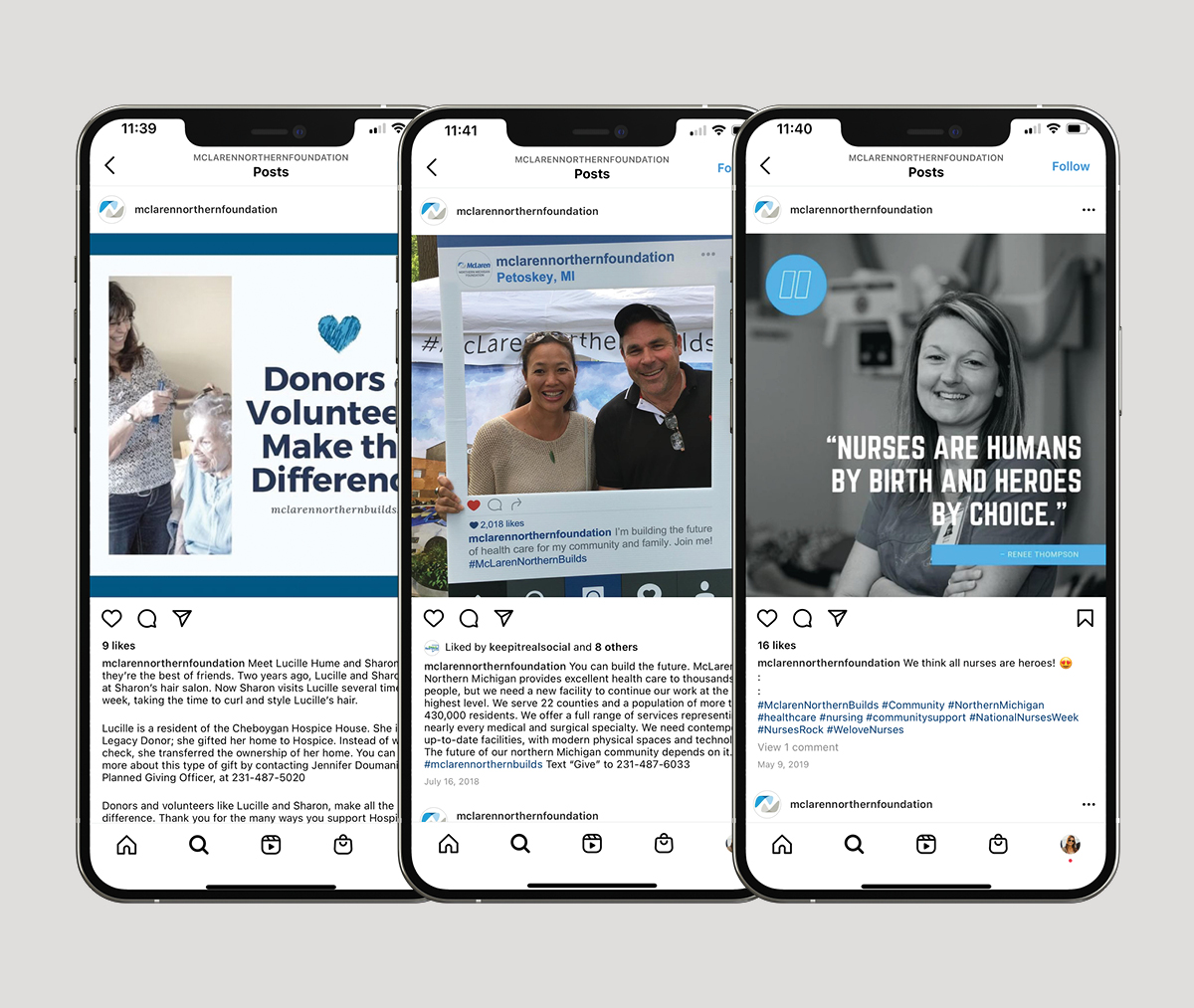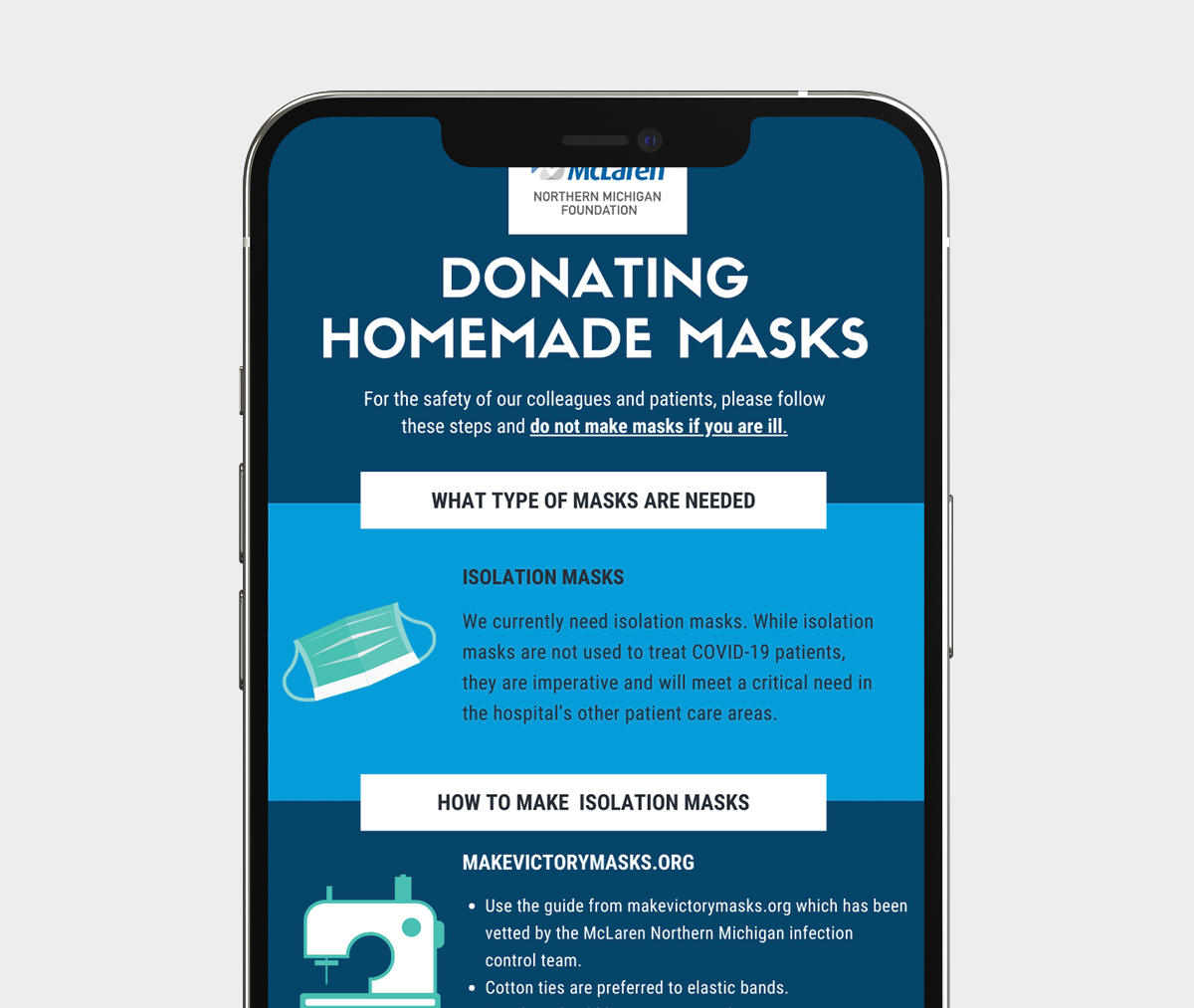 CONTINUED SUCCESS
Our contract was extended for a third time based on our track record to assist McLaren Northern Michigan Foundation and McLaren Northern Michigan through the COVID-19 pandemic. We created social media posts for public awareness campaigns, press release distribution, fundraising for PPE, public thanking of donors, video creation, infographics, offline flyers, banners, posters for visitors, and more. We were available during a pandemic during all hours.
Our contract ended in October of 2020 on exceptional terms and training for the internal staff. We still support McLaren Northern Michigan Foundation on an as-needed basis.
"Keep it Real Social is fantastic at taking your vision for your brand and translating it into a full-blown social media strategy. Sommer has more than just good instincts; she has valuable experience and insights—with data to back them up!"
Ready to get started?
Contact us today to start the conversation. We'd love to hear more about your business and needs for social media marketing and how we might be able to help you grow.
Get in touch