CLARITY. FOCUS. NO FLUFF.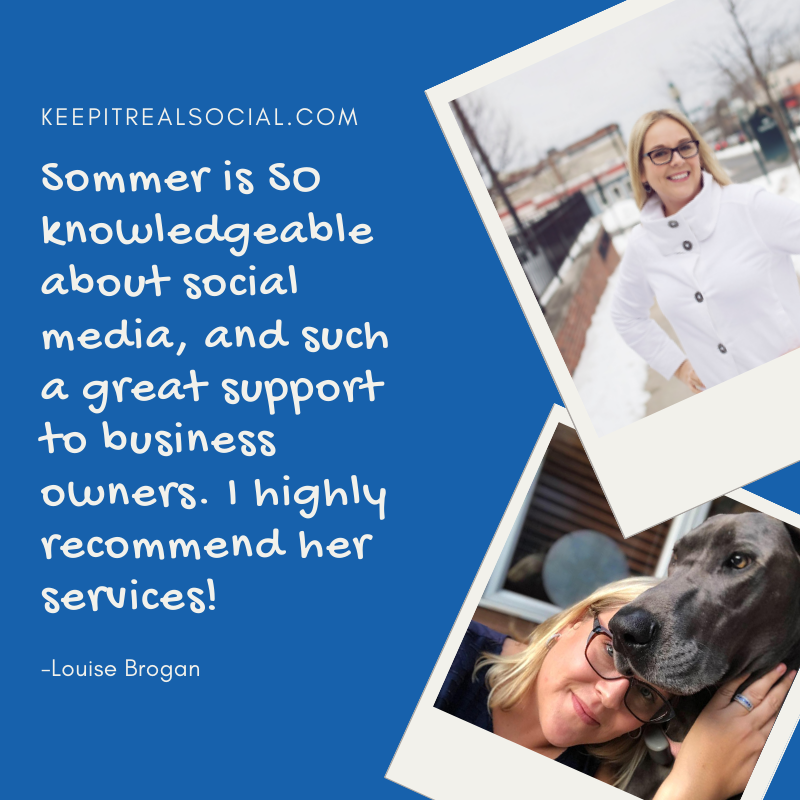 Hi, I'm Sommer Poquette, CEO and Founder of Keep it Real Social. I have helped dozens of clients use social media marketing to build their businesses online. I can do the same for you. Fill out the form below to request a Social Media Hourly Consultation or what I call a POWER HOUR.
Within 24-48 hours, we'll follow-up with a contract and invoice. Once the contract is signed and the invoice is paid, we'll book a date and time, and then send you a detailed intake form. I do lots (LOTS) of prep work in advance to offer you a jam-packed hour. You're not paying or booking a one-hour training but consultation with expert advice and recommendations. I'm putting myself into your business with my experience and expertise to answer your questions and offer you advice as though your company was my own.
After our hour together, you receive an email that recaps our time together — also, a set of action steps to move forward with plus tips and resources.
When you book a Social Media Power Hour with me for only $300 you get:
One-on-One time devoted to YOUR businesses social media goals
On the spot questions, answers, and how-to instructions
EXPERT recommendations on social media marketing improvements
2-3 Action steps for immediate and long-term results
Follow-up tips and resources