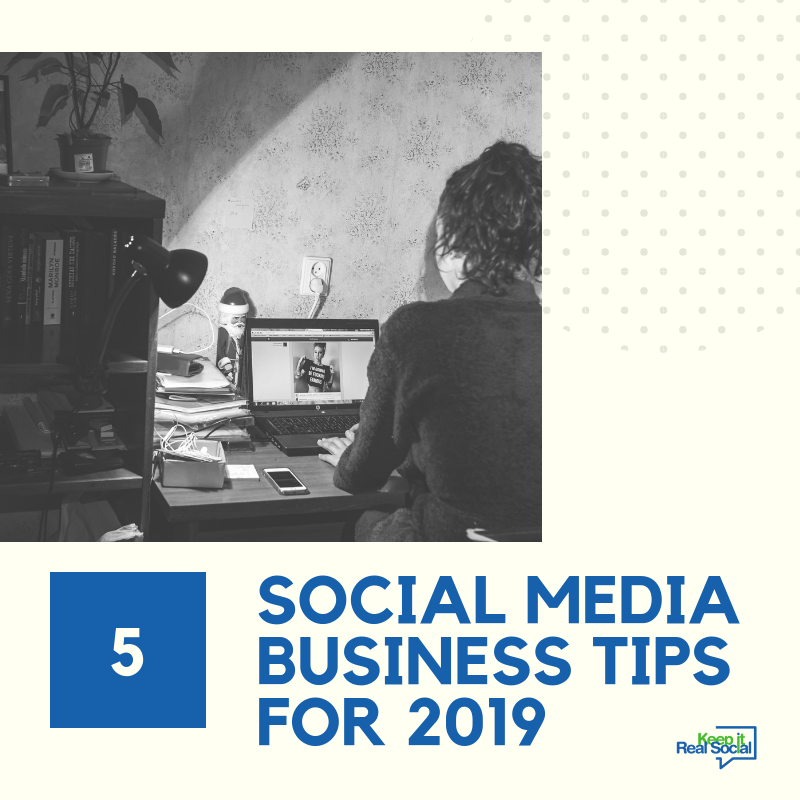 Pinch me. Is it really 2019? Time sure does fly when you're having fun! I hope you're ready to make this New Year AMAZING! I know I am and I'm also ready to help you make the very best year!. To help, here are my 5 tips for leveraging social media for your business in 2019.
 Have a plan. Even if you only plan for one month at a time, sit down and decide which social media platforms you will use, why you want to use them (what is the demographic and reach), and how you will you use them (what will you post). You can get my free download to help you get started. It's basic but a great start.
Study & Apply. It can be overwhelming to try to do everything. Learn how to use one social media platform, one app., or one tool, at a time.
Be Metric Driven. Don't just throw mud at the wall and hope something sticks. Use data to determine what is working and do more of that. Look at what is converting and worth your time.
Separate business and personal. Don't get sucked into chatting with a friend on Facebook during work hours. Choose 30-minutes each day where you just spend time on your business social media accounts. Check personal accounts during personal time – keep the two as separate as possible. When you do this, you will find your 30-minutes can be very productive.
Ask for Help. If you're not sure how to do something, read a how-to book or article, take a free webinar, ask a friend, or contact an expert. Don't waste your time and money to not see results.
I sincerely hope your 2019 is amazing. If you're spinning your wheels with social, let's connect.