Keep it Real Social is a social media marketing company that helps businesses use social media successfully. There are many ways we can help your business, but it begins with a conversation. We want to learn about your unique needs and business goals. If you're wondering how we could work together, here's how to get the ball rolling.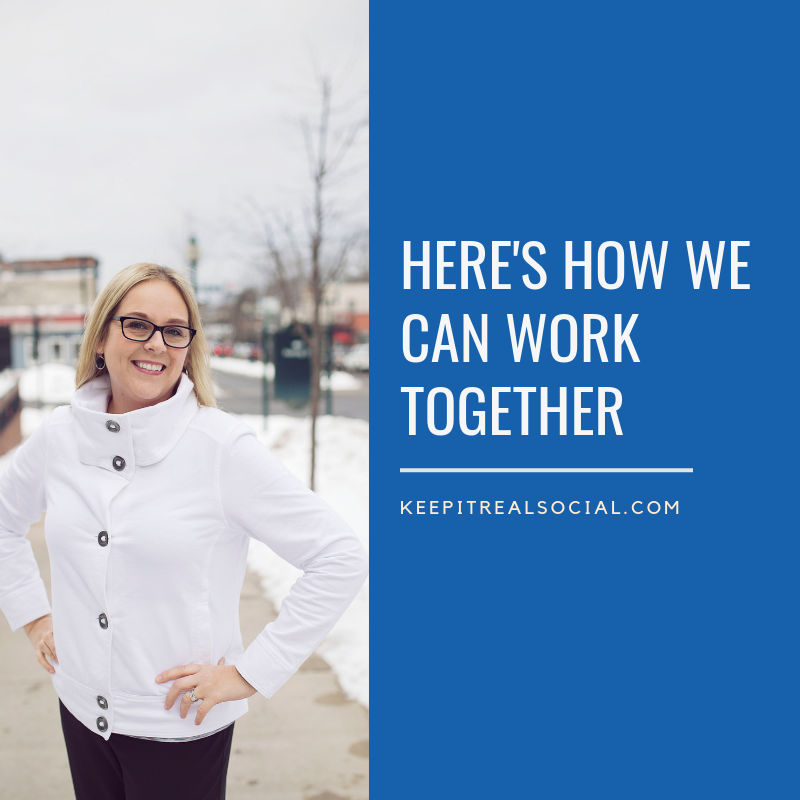 Social Media Audit & Strategy: The perfect option for a business that values social media marketing and is ready to invest in creating a strategy that delivers a return on investment. 
Hourly Social Media Consulting: If you need someone to give you expert advice, guidance, and support, this is for you. Before our consultation, I find out what you need help with and research your company and industry. We then meet for one hour locally in Petoskey, Michigan, or via Zoom.us. Afterward, I provide you with an email follow-up that includes a recap of our meeting and three tangible action steps for moving forward, with tips and resources.
Local SEO: Start with a free local SEO report and a member of the Keep it Real Social team will follow-up with you to walk you through the report and how we can assist you in optimizing your local SEO. This includes optimizing your Google My Business (GMB) profile, but it's not limited to just GMB.
Workshops & Seminars: Host a personalized social media marketing training for your organization.
Book Sommer to Speak: CEO, Sommer Poquette, has a wealth of knowledge and public speaking experience. She can customize a keynote just for your group.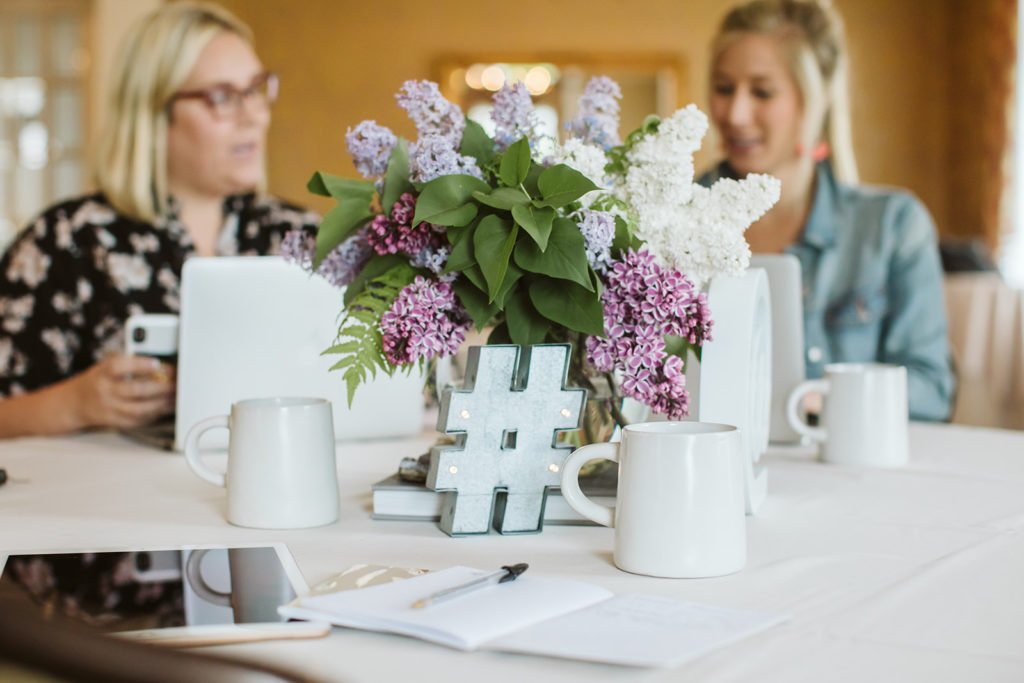 Invest in a VIP Day
Book a VIP Day in historic Petoskey, Michigan. Sommer will pull out the red carpet for you and spend an intensive day working on-on social media for your business. No two VIP Day's are the same. We begin with a call to set the agenda, book your date, and afterward, two 30-minute implementation follow-up calls.
A VIP Day includes lodging at the Inn of Bay Harbor or the Historic Perry Hotel, transportation from to and from the airport, a spa treatment, a divine lunch, and dinner with wine tasting. You'll not only get months of work done in one day, but you'll enjoy beautiful Petoskey, Michigan, and get some well-deserved pampering. We'll take care of the details; you take care of your airfare.
If you can't make it to Petoskey, I can come to you! The cost is slightly higher, but if travel time away from your business is not possible, we can work it out.
Not sure where to start or what is a good fit, contact us below. We'll figure it out together. It all begins with a conversation.