If you use Instagram, chances are you include hashtags in your captions. However, are you using them to your benefit or throwing in hashtags just to have them there?
Using relevant hashtags in your posts and stories is one of the best ways to get discovered if you have a public profile. According to Later.com, a post with at least one Instagram hashtag averages 12.6% more engagement than posts without a hashtag.
Instagram hashtags work by categorizing photos together, which can help people discover your profile if they are searching for a topic relevant to your post.
How to Choose Which Hashtags to Use
Find a niche
Using the most popular hashtags, such as #beauty, isn't necessarily the best way to be discovered. Using hashtags that have been used millions of times will only stay on top of the Instagram search for a few seconds before the post is replaced with a more recent one.
Take this example: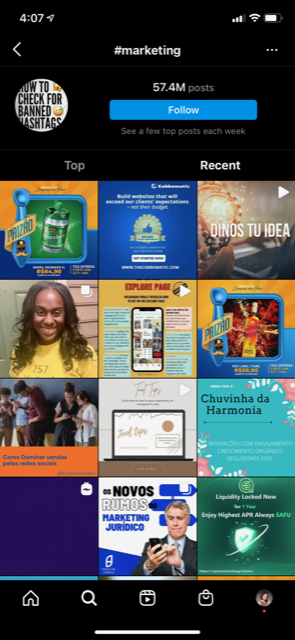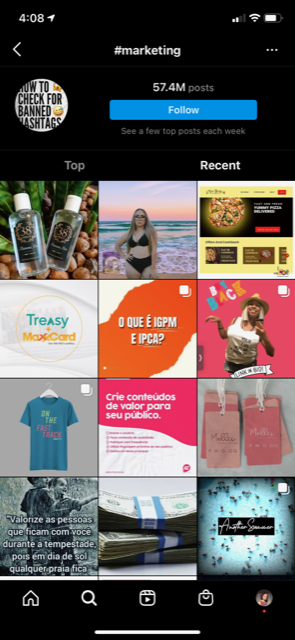 If you look at the two times I took these screenshots; you will see they are only a minute apart. However, if you look at the pictures from both screenshots, they are entirely different. When choosing hashtags, you want to narrow down your niche.
Here is an example of narrowing down your hashtag niche: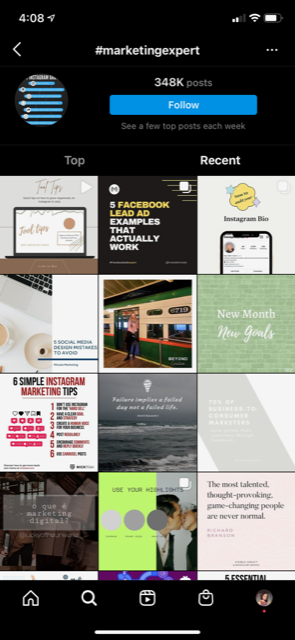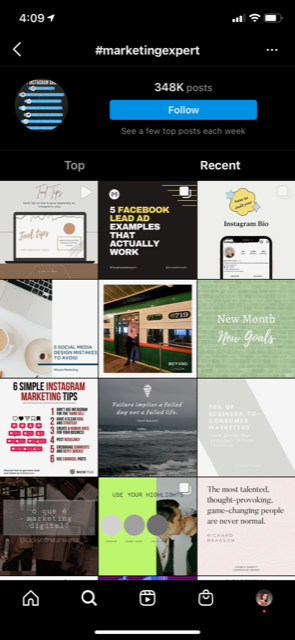 By choosing a hashtag with more of a niche, your picture will stay in the search part of Instagram, which is what you want for more people to discover you. As you can see with this example, none of the pictures moved in the search within a minute time frame. This exercise is a good experiment to do when you are not sure if a hashtag will be beneficial to use.
Determine Your Audience
Take a look at who follows you and learn what they are all about. Research what hashtags your followers use and use some of those, as long as they are relevant to your post.
Do hashtag research on Instagram
 When I am stumped on what hashtags to use, I will often go to the hashtag search. I will type in a relevant hashtag and see what other related hashtags pop up. This helps me a lot when I need more hashtags to use, and I can't come up with any at that moment.
Research what influencers are using
 Find out who your influencers are in your industry and look at what they use for hashtags. Influencers are the leaders of an industry, so you can follow their lead!
It's important to remember that you should be using only hashtags that are relevant to what you are posting. Otherwise, your post may be considered spam. Once you start researching which hashtags are best to use, you should see your engagement and following increase.
Don't miss our business insights, delivered to your inbox each Sunday. Sign up today and you'll receive our Google My Business checklist and our DIY social media strategy worksheet.