We offer affordable social media management packages that allow you to grow your business online for real results. We are consistent, provide quality content and we're responsive. If you don't see a service or package that meets your needs, we'll create one that is as unique as your business. The packages listed are examples of what most of our clients have either started with or utilize today, depending on their budget and needs. Just let us know what you need and we'll get started ASAP.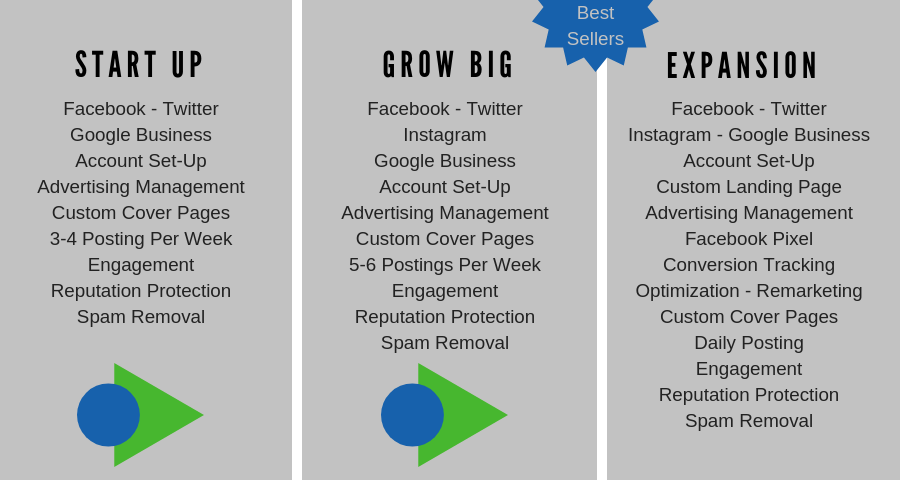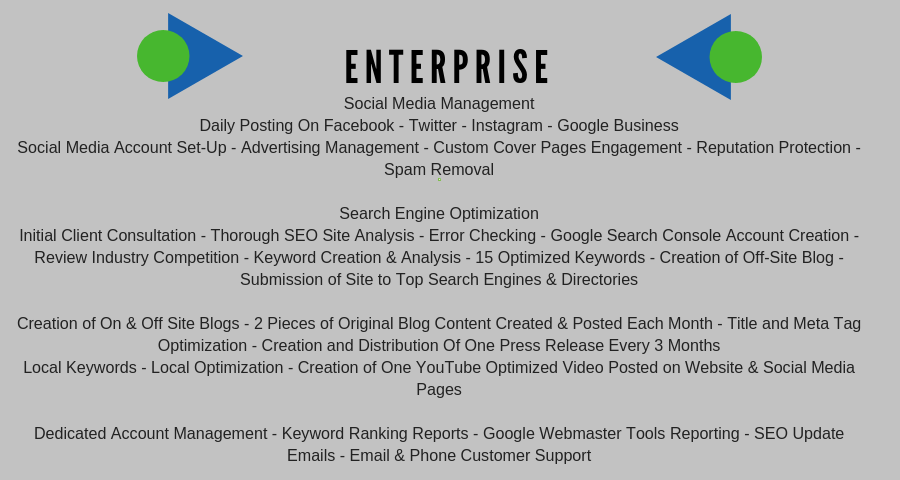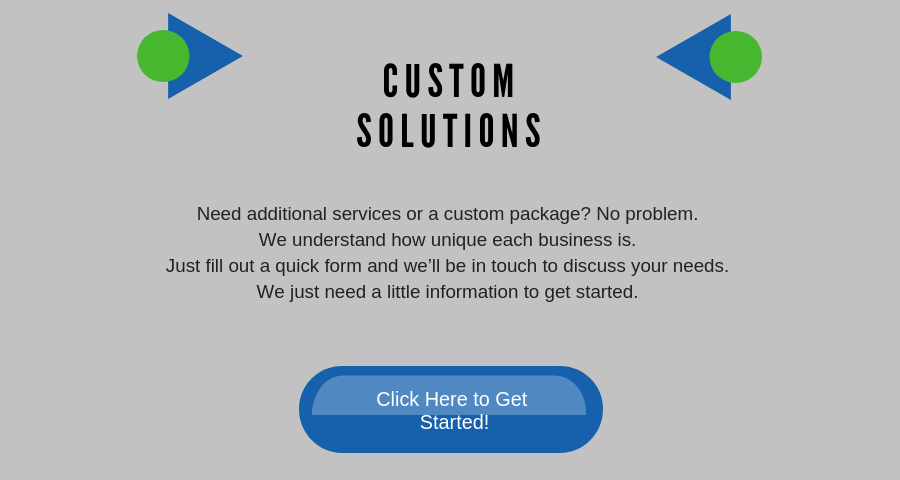 Let's Get Started
It's easy to get started. Just fill out this quick form to provide some basic information on what services/packages you might be interested in. We don't price them upfront because every business and their needs are a bit different and after talking to you, you might need more or less support. We don't want to charge you for something you don't need.
Tell us more about your business
Next, you'll provide details about your business, products and services, target audience, and other information that will help us know exactly what to post on your behalf. You'll also be asked to provide us with the proper access to your social media accounts so we can start posting right away.
 Research and analytics
We know what your audience is looking for. Your social media consultant will research your industry, competitors, and target audience. We will craft a message that will engage your followers.  We'll create the strategy for you and do the implementation.
Account set-up
Your social media consultant will help you open accounts and set up pages if necessary for you on Facebook, Google My Business, Twitter, Instagram, Linked-In and Pinterest depending on the programs you selected. If your accounts are set up, we'll make sure they are optimized.
Custom Covers
Impress your visitors and get more likes with a fantastic cover photo. Add photos and text to posts.
 Daily posting
We don't mess around. Within 48 hours of gaining access to your social media accounts, we'll begin posting engaging content to your chosen social media platforms. Our goal will be to consistently establish expertise, add value, and nurture your communities.
Facebook Advertising Campaigns
The management, design and targeting of FB advertising programs is included in all of our social media packages. We can help you assess if Facebook Advertising makes sense for your brand and determine how it will help you improve conversion channels and drive order volume.
We don't mark up or make a commission on the cost of your Facebook ads. You pay Facebook directly for the ads while we handle management, design and targeting of the ads campaigns.
Boost Your Posts – This objective will help you increase the engagement of a single Facebook post. The post will gain more likes, shares, comments, and photo views.
Promote Your Page – Use this objective if you want to get more page likes and connect with people who are interested in your business and products.
Send People to Your Website – Use this objective if you want to increase the number of clicks to a single page of your website. Keep in mind that the website page should be important for your business, such as a product page.
Increase Conversions on Your Website – Use this objective if you want users to take a specific action; for example, filling in a newsletter form or buying one of your products.
Get Installs of Your App – Use this objective if you want people to install your app.
Increase Engagement in Your App – Use this objective if you want to boost the activity of your app.
Reach People Near Your Business – This objective is a very helpful feature for local organizations, as it allows an advertiser to reach people located close to their business.
Raise Attendance at Your Event – This objective will help you promote your event.
Get People to Claim Your Offer – This objective will advertise your timely deals that you want to be redeemed in your store.
Get Video Views – This objective is the perfect option if you want to show an interesting video story and increase your brand awareness.
Continual maintenance and upkeep
Managing your account is a daily task so we are always on top of what is going on with your social media sites. Feedback is always encouraged. Let us know whats going with your business. Let us help you promote your sales and special events.