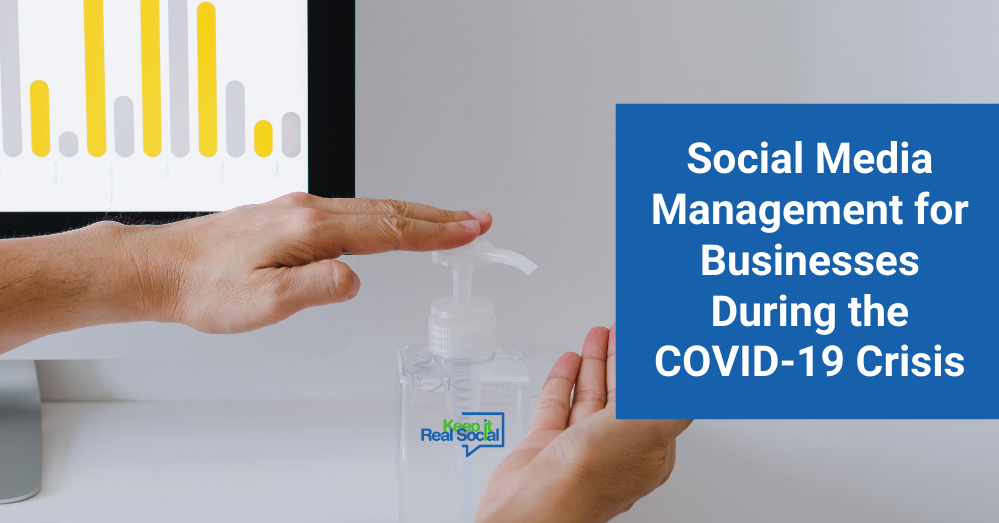 Hello, from my office in downtown Petoskey. The hustle and bustle out my window are a little slower and quieter today. With COVID-19, I know there's a lot of uncertainty. As a social media expert, I'm working hard to help my clients manage this turbulent time. If you're struggling and you're not sure if you should post or what to post, here are my tips for posting to social media in the coming weeks for your business:
Be thoughtful. Your social media presence online should be your target market; these are people that either buy from you or that you want to buy from you. They're your ambassadors. Keep in mind what they might be going through right now. Be sensitive to that. You can still sell but sell mindfully.
Advertise wisely. Takedown the sponsored ads that aren't going to resonate with your target market right now. I'm amazed at the ads I that appear in my feed and how thoughtless they are. It's not a good look for those companies and brands. For example, don't market an all-inclusive vacation at a discounted price.
Listen. Ask your audience how they are doing. Ask for them to post photos, share stories, links, or private message you. Pay attention to what they're saying. If you see they're looking for tips on virtual field trips, share links. Look for opportunities on where you can help or pivot your business.
Be personal. It's okay to share your hardship but also good stories.
Communicate. Update your availability through all your social channels. Let your customers know how they can support you. If you're updating to appointment only, this is not an option yet for Google My Business or Facebook hours.
Be Positive. There's a lot of negativity and fear online right now. Share a photo or post that gives hope. For example, a post about the flowers blooming and a quote about spring. As your fans scroll through their feeds, be that beacon of hope for them.
Helpful Articles for Small Business Owners:
Seth Godin: Panic has a coefficient
Entrepreneur: Focus on Stability During the Uncertainty That Coronavirus Brings
Entrepreneur: Your Company Culture Isn't an Office, It's the People