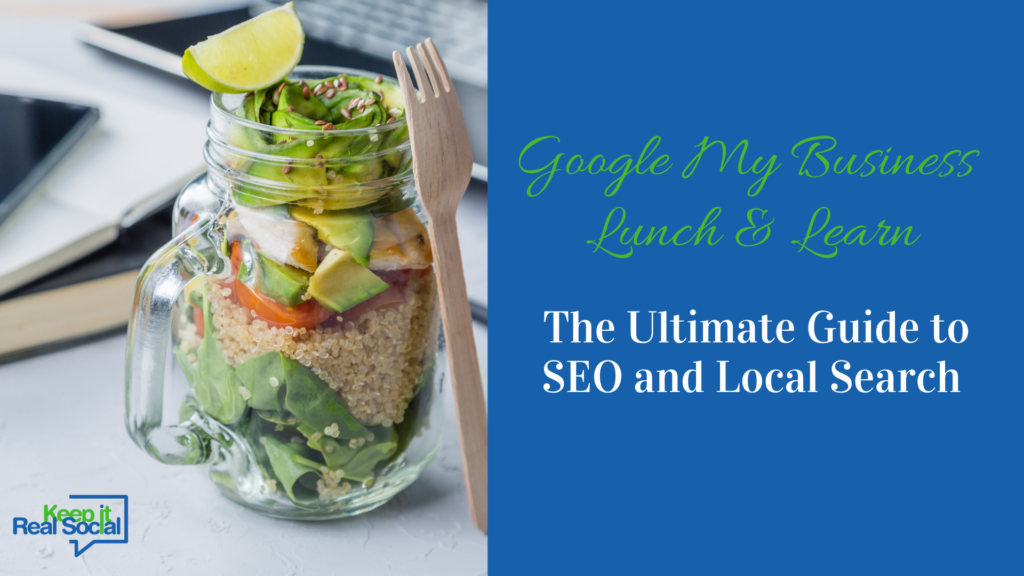 Did you know that 97% of customers will Google you before using your services, buying your product, or booking a consultation?
Google My Business is a free service that lets you control how you appear in the local search engine to attract more business than ever. Join Sommer Poquette, a Google My Business expert, social media consultant, and owner of Keep it Real Social, to learn how to claim your listing, optimize it for search, and how it can increase your business exposure.
Key Takeaways:
-How local search and Google My Business works.
-Google My Business case studies.
-What the longevity of Google My Business posts and recommended image sizes.
-Call to action suggestions and special offers.
-What the best practices are for using emojis and hashtags.
-Tips for using the question and answer section to benefit your business and help answer your customer's common questions.
-How to ask for reviews, increase your reviews, and reply to reviews.
-How to understand Google My Business insights and use the data to help improve your business.
-COVID-19 and how that has temporarily impacted Google My Business features and data.
-And so much more!
May 13, 2020 12:00 PM in Eastern Time (US and Canada)